Richmond – 5-Year Conditional Use Permit (CUP) Review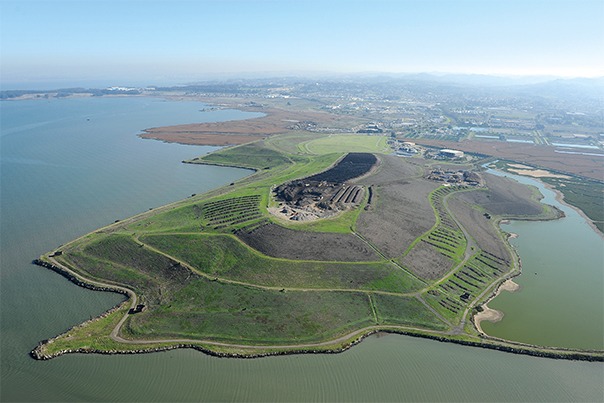 R3 is currently engaged by the City of Richmond (City) to conduct the City's 5-Year Review of Republic Services' (Republic's) Conditional Use Permit (CUP) for the West Contra Costa Sanitary Landfill Bulk Materials Processing Center (inclusive of Golden Bear Transfer Station and associated solid waste facilities) for the period of January 2012 through March 2017.
R3 performed a high-level review that focused on key CUP terms and conditions relating to facility operations, such as hours of operation, maximum daily quantities, maximum storage capacity, odors, airborne bioaeresols and endotoxins; resource recovery diversion rate, and resource recovery best practices. The review also included, but was not limited, to the following areas: transfer station, materials recovery facility (MRF), and compost operations; illegal dumping mitigation; leachate containment and handling systems; and health and safety practices in place at the facilities. Separate reports were prepared for the City's information for specified areas of particular concern.
R3's major tasks for the review included:
Review of relevant background materials, including the Conditional Use Permit (CUP), Solid Waste Facility Permit (SWFP), California Environmental Quality Act (CEQA) documentation and other relevant permits;
Preparation of the letter to Republic announcing the City's intent to Review;
Preparation of an appendix detailing the data required for Republic's submittal of a CUP compliance assessment; and
Facilitation of a meeting with City staff and Republic to discuss the process and answer questions.
Comprehensive verification of Republic's submitted compliance assessment through site visits, observations of operations and evaluation of supplemental information from Republic.
Upon completion of the review, R3 assisted the City in drafting and negotiating changes to the CUP and a staff report to the Planning Commission, which included the recommendation to conduct ongoing monitoring for the period of one (1) additional year.
The additional year of monitoring is currently underway, and R3 has been engaged by the City to complete this review. R3 has held various meetings with the City and Republic to discuss the results of the review, incorporate comments, and provide clarifications and recommendations before finalizing the Review and presenting it to the City Planning Commission.
https://r3cgi.com/wp-content/uploads/2020/04/richmond.jpg
403
604
Peggy Paulsen
https://r3cgi.com/wp-content/uploads/2018/01/R3-full-logo-1-1030x250.png
Peggy Paulsen
2020-04-18 00:13:22
2020-04-18 00:13:22
Richmond – 5-Year Conditional Use Permit (CUP) Review