Carlsbad – Sustainable Materials Management Plan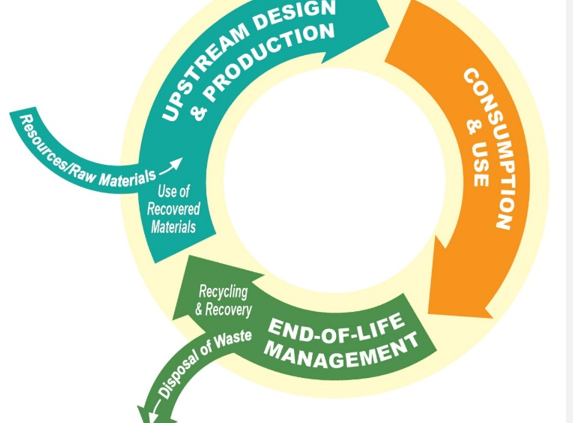 R3, with subconsultant Cascadia Consulting Group,  was engaged by the City of Carlsbad (City) to develop a Sustainable Materials Management Plan (SMMP). The purpose of the SMMP was to identify specific policies and ordinances, programs and services, service provider contractual requirements, and facility capacity that Carlsbad should pursue to achieve its sustainable materials management objectives. The SMMP was organized into the following three phases:
Phase 1) Ensure compliance with all state solid waste regulations currently in effect.
Phase 2) Achieve regulatory compliance with all SB 1383 regulations.
Phase 3) Establish sustainable materials management systems throughout Carlsbad.
Implementation of Carlsbad's SMMP and the completion of Phase 3 will result in the following:
Sustainable materials management systems in all city government departments;
Sustainable materials management systems throughout Carlsbad's residential and commercial sectors, and public areas and venues; and
Establishing the city as a leader in sustainable materials management.
The SMMP's "actions" for each of the 3 Phases are presented in the context of the following three elements of sustainable materials management systems (life-cycle phases), with the major types of actions associated with each element noted:
Upstream Design and Production – Designing and producing sustainable materials and products that have high post-consumer recycled content and contain no or minimal raw (virgin) materials, have no or limited packaging, are non-toxic, and are readily recyclable.

Major related actions include: Sustainable Procurement, Material Bans (Product Bans) | Disposal Bans, and Product Stewardship | Take Back Ordinances.

Consumption and Use – Consuming and using sustainably produced materials and products in a manner that is consistent with the hierarchy of waste reduction, reuse, and recycling.

Major related actions include: Waste Prevention | Source Reduction, Material Reuse, and Sustainable Materials Market Development and Support

End-of-Life Management – Maximizing diversion of materials and the production of post-consumer recycled content feedstock for upstream design and production of sustainable materials (i.e., closing the loop).

Major related actions include: Diversion Programs and Regional Advocacy and Support.
In support of city's the end-of-life management objectives, it will need to negotiate changes to its existing collection contract and Palomar Transfer Station (PTS) operating contract, and/or draft new agreements and conduct competitive procurement processes for collection and transfer station services when the current contract terms expire. The City will also need to establish policies, enact or amend ordinances, and provide other support activities as deemed appropriate in support of its sustainable materials management objectives.
The SMMP has been well received by the City and its elected officials. The City's planned next steps are the development and execution of a detailed Implementation Plan.
https://r3cgi.com/wp-content/uploads/2020/04/carlsbad.png
526
573
Peggy Paulsen
https://r3cgi.com/wp-content/uploads/2018/01/R3-full-logo-1-1030x250.png
Peggy Paulsen
2020-04-17 23:01:48
2020-04-17 23:01:48
Carlsbad – Sustainable Materials Management Plan