Rancho Cordova – Legislative Compliance & Solid Waste Support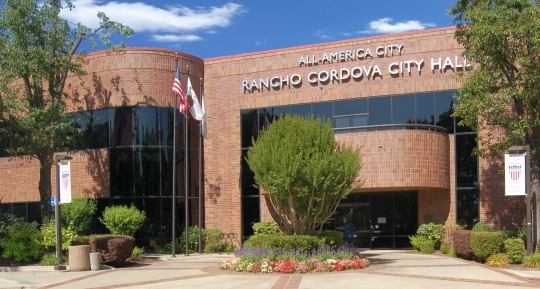 R3 has provided various on-call solid waste consulting services for the City of Rancho Cordova (City) since 2004, including comprehensive assistance in implementing AB 341, AB 1826, and SB 1383 programs. R3 is currently serving as City solid waste support staff.
R3's specific tasks include:
Creating an overall branded look for the City, which included analyzing, providing recommendations, and assisting with the development of education and outreach material (letters to covered generators, brochures, updated website language, social media posts, customer guides, etc.) for AB 341, AB 1826, AB 827, and SB 1383 compliance, among other applicable state law;
Revising the City's non-exclusive commercial Franchise Agreements (Agreements) and City's Municipal Code to incorporate AB, 341, 1826, and SB 1383 requirements (provision of services, tonnage and covered generator tracking, delivery of recyclable materials and organic waste to certified facilities, education and outreach, multifamily bulky waste collection, annual planning and reporting, inspection, monitoring, etc.);
Revising waste hauler reporting forms to include local and state regulatory requirements;
Developing mechanisms for hauler tracking and monitoring;
Identifying covered generators and top waste food waste generators for AB 1826 and SB 1383 compliance;
Monitoring covered generator compliance;
Meeting with the City's food recovery organizations to discuss opportunities for collaboration regarding the Edible Food Recovery Requirement in SB 1383;
Verifying the receipt of quarterly covered generator compliance reports and the required notification and outreach to non-compliant businesses;
Assisting in evaluating and reviewing annual rate increases;
Assisting in contract negotiations and amendments for applicable state law;
Assisting with annual State reporting and grant submissions;
Assisting the City and its haulers with the development of the required organic recycling service component;
Overseeing the contractual requirements and fee payments of its residential franchised hauler, Republic Services (Republic), and 10 non-exclusive franchised haulers; and
Providing the City with recommendations to further maintain good-standing with CalRecycle, including organizing and managing correspondence with CalRecycle, and developing associated public education and outreach.
As a result of our assistance, the City gained the following benefits:
City compliance with state regulations by adding waste hauler requirements to Agreements and Ordinance;
More efficient waste hauler tracking protocols;
Annual EAR reporting and grant submissions for funding mechanisms;
Capacity planning and edible food recovery protocols; and
Up-to-date Ordinances to reflect local and state regulatory requirements.
https://r3cgi.com/wp-content/uploads/2020/04/rancho-cordova1.jpg
289
540
Peggy Paulsen
https://r3cgi.com/wp-content/uploads/2018/01/R3-full-logo-1-1030x250.png
Peggy Paulsen
2020-04-17 17:38:22
2020-04-17 17:39:40
Rancho Cordova – Legislative Compliance & Solid Waste Support